SOLACE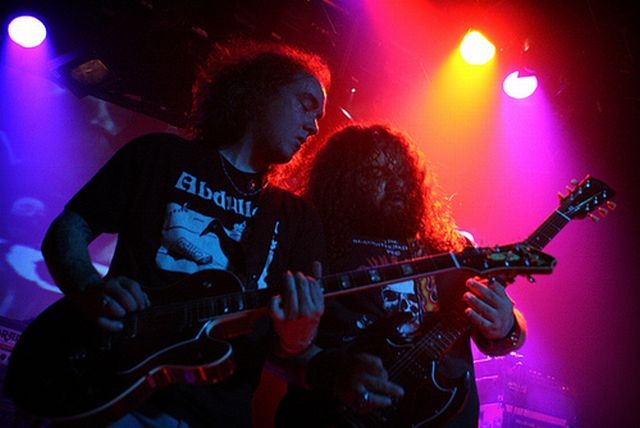 In 2003, SOLACE finally cemented their line-up when they added former Lethal Aggression drummer Kenny Lund and second guitarist Justin Daniels. With the dual guitar assault of Southard and Daniels, the wall of thunder onslaught of Hultz and Lund and Jason's otherworldly vocals, SOLACE became an uncompromisingly heavy force that must be heard to be believed.
CMJ called SOLACE "wicked and devastatingly heavy"; Metal Maniacs described them as "a solid, pure heavy rock band free of fashionable pretense, with an appeal to anyone who can still appreciate such a concept in today's cluttered, sometimes confused musical climate". Their debut album Further was described by Kerrang! as "irresistibly catchy and thoroughly terrifying" while follow-up 13 was labeled "as stomach-turning and power hungry as vintage Sabbath" by the All Music Guide.
In addition to their amazing albums, those who have seen SOLACE live can attest to the fact that they give everything on stage. There's a reason why the band has acquired as strong a reputation for their performances as they have for their recklessly hard living: you'll enter a heathen, and leave a convert. Why? Because they're that good, and it shows.