MORKOBOT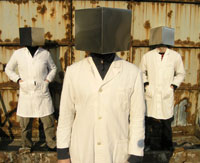 Very original band with a chunky psychedelic twin bass attack, outer worldly synths and noisy samples, moulds classic psychedelia into modern mathrock, while experimenting with less obvious elements s.a. bicycle bells. Moments of raw power suddenly replace those with softer, deliberate arrangements, and vice versa. Morkobot is known for their impressive live shows. New album "Monstro" is recently released by Supernatural Cat.
MORKOBOT WEB
MORKOBOT MY SPACE
---
PHOTO EXPO NANCY PUYN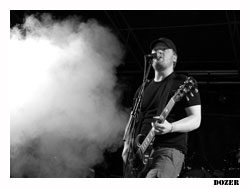 During October 2007, La Zone will host an exhibition of concert photos by rock photographer Nancy Puyn, known for photo reports of Orange Factory gigs in Sojo.


After several years of experience and training in different fields of photography, Nancy decided to follow her love for music and concentrate on rock photos. Her beautiful photos capture intense concert moments and show the passion of the musicians on stage.
With outstanding photos of concerts around, from major rock festivals to small underground gigs, her name quickly got around and demands keep rolling in.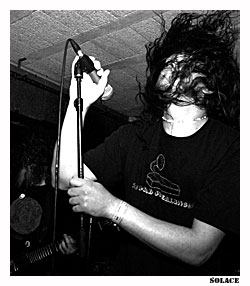 Web coming soon
---
Back to Concerts