MALLEUS POSTER EXPO
"We are Malleus and we play ink'n'roll!"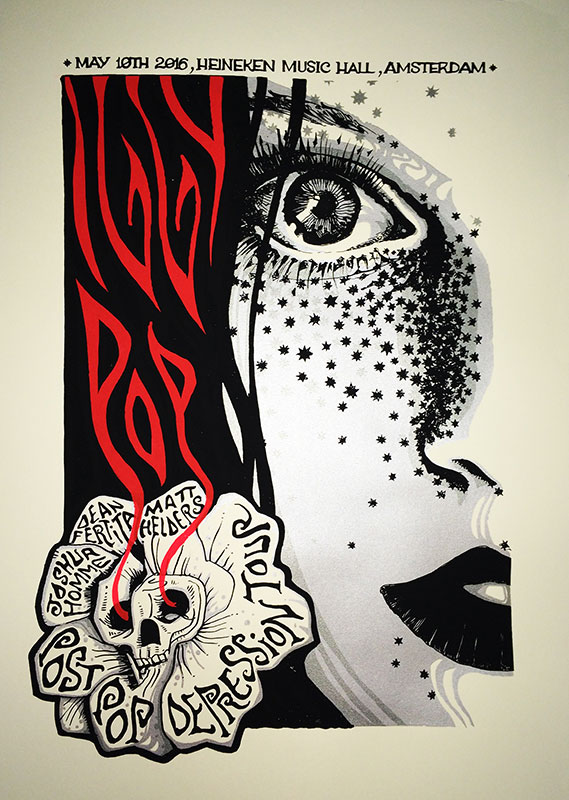 Malleus is an artistic collective based in Italy and dedicated to the creation of handmade screen-printed concert posters in limited editions. The trioís distinct style involves a clear line and vibrating colours and the notion of the Muse, often hippie chicks erotically engaged with the supernatural and the bizarre. Inspired by the rich organic flow of Art Nouveau, the psychedelic turmoil of the 60ís 'Summer of Love', Malleus create a unique fusion of artistic influences with a flare for the macabre.
Malleus extensive catalogue of posters includes works for acts such as Dresden Dolls, John Spencer Blues Explosion, Mudhoney, and many more. Original hand pulled screenprints will be exhibited in Antwerp.