MALLEUS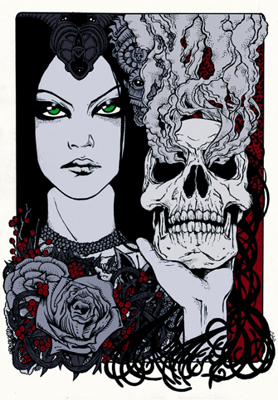 MALLEUS is one of the most important and original realities of the European Poster-art scene of today, an artistic and graphic Rock devoted power-trio from Italy, working on everything concerning visual arts. Malleus has reached its natural expression creating handmade limited edition silkscreened posters for celebrating gigs and events, raising the visual side of Music to an Art level.

Malleus has realized posters for bands such as: Aphex Twin, Beck, Black Rebel Motorcycle Club, Blues Explosion, Brant Bjork, the Chemical Brothers, The Cure, Dresden Dolls, Fantomas, Flaming Lips, Iggy Pop & the Stooges, Mars Volta, Mogwai, Motorpsycho, Monster Magnet, Mark Lanegan, The Prodigy, Robert Plant, Sigur Ros, Sonic Youth, Sunn0))), Turbonegro, Ufomammut and many more...

Malleus posters have been included in several poster art publications, amongst which the poster bible 'The Art of Modern Rock' (P. Gruskin & D. King), 'SWAG posters of the '90s' van Judith Salavetz, 'A fistful of Rock'n'Roll' van Sal Canzonieri, 'The Art of Electric Frankenstein' (Dark Horse) and 'Fleshrot' (Frightworld Studios). Malleus has been present in exibithions from Atlanta to Philadelphia, from Roma to Rio de Janeiro, from Milano to Antwerpen, and at several Flastock Meetings.

In Benelux, Malleus exhibitions have visited Luchtbal (Antwerp), Expo Vandevelde, Sojo, Paradox (Leuven), La Zone (Liège), Roadburn festival (Tilburg) and 4AD (Diksmuide). Malleus is also featured and interviewed in several media, Studio Brussel invited the artists for the cultural program 'Mekka' and 'Gazet van Antwerpen' wrote: "Malleus uplifts concert posters to art".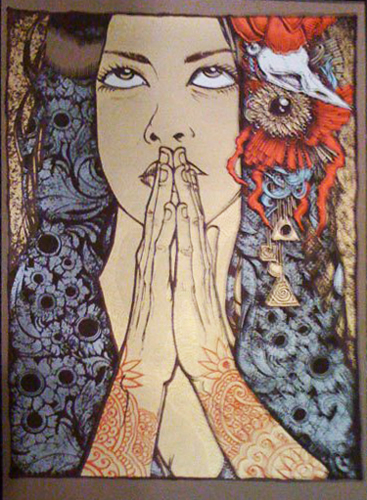 ---
Previous Page