HYPNOS 69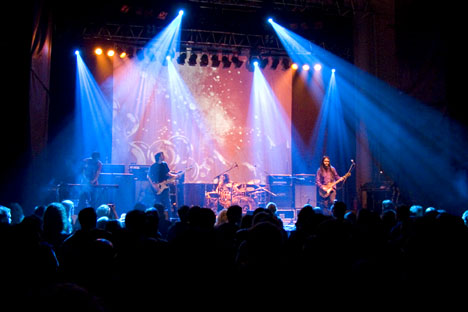 With their own brand of energetic and dynamic psychedelic rock, this Belgian cult band combines strong and heavy sounds with pleasant melodies and some spacey moments. Their sound has obvious hints to King Crimson and Pink Floyd, from dreamy to violent with propulsive interplay, fiery guitar and powerful saxophone. But Hypnos 69 combines a myriad of influences to produces a very vital sound with a sonic power that goes beyond the easily noticeable vintage influences. And comparable to like-minded bands as Motorpsycho and Anekdoten, the band is live at its best.
The new Hypnos 69 album entiteld 'Legacy' will be released in June 2010.
---
YAWNING MAN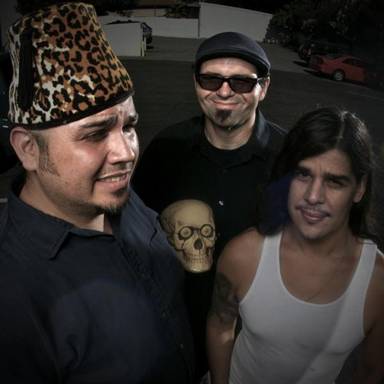 Yawning Man was truly an organically grown band, born of best friends living in a house together sharing music, humor, and lots of time to just play in the garage. Flowing ,jamming, experimenting and stretching out. Influenced by everything from the psychedelic to the folkloric, jazz,rock, roots punk, world music, cartoons, we took it all in.
Playing live was our therapy, whether alone in the garage or testing our experiments on unsuspecting punkers and countless desert party goers with the help of longtime friend Dave Travis and his traveling generator the band played countless weekends.
While strangely we never really sought to release this music in its day. The band seemed content with playing live for the sake of playing. The first full length Lp from Yawning Man 'Rock Formations' released in 2006 would come almost 20 years after the bands organic beginnings. With Gary Arce (Sort of Quartet) on guitars, Alfredo Hernandez (Kyuss, Queens of the Stone Age( on drums and Mario Lalli (Fatso Jetson, Orquesta Del Desierto) on Bass. The bands soulful cinematic sound even stronger after so many years.
---
GRANT MOFF TARKIN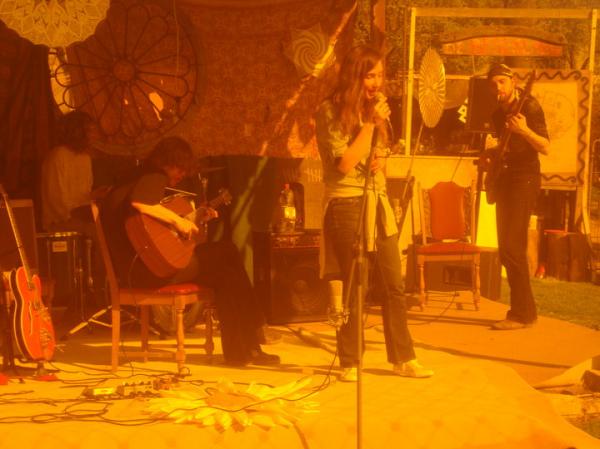 Grant Moff Tarkin got off around the turn of the century, when singer Julax and guitarist Huddie started writing songs together. A few years later, drummer Damien and bass player Etherik (Rivercrest) completed the quartet and both musician's talents proved a perfect complement to the eclectic style Huddie and Julax had been working on. Grant Moff Tarkin has elaborated a live set that offers both variety and energy, which has brought them to stages in Belgium, Holland, Spain and France and to support international acts such as The Lemonheads. They released an EP 'Age Old Moods' and two full-cd's: 'Quanah's Hunting Day' (2008) and 'Long Lost Son' (2009).
(photo by Els Debardieux)