MALLEUS EXPO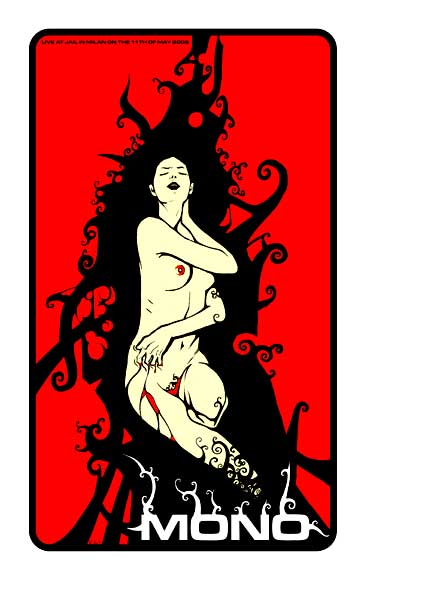 MALLEUS is an artistic and graphic Rock devoted power-trio from Italy. Malleus has reached its natural expression creating handmade limited edition silkscreened posters for celebrating gigs and events, raising the visual side of Music to an Art level.
Malleus is one of the most important and original reality of the Poster-art scene of today, and several of his works have been included in "The Art of Modern Rock", the gig poster bible by Paul Grushkin and Dennis King and other stuff in "SWAG posters" by Judith Salavetz and "A fistful of Rock'n'Roll" by Sal Canzonieri.
Malleus has realized posters for bands such as: Aphex Twin, Beck, Black Rebel Motorcycle Club, Blues Explosion, Brant Bjork, the Chemical Brothers, the Cure, The Dillinger Escape Plan, Dresden Dolls, Flaming Lips, Iggy Pop & the Stooges, Mars Volta, Melvins, Motorpsycho, Monster Magnet, Mark Lanegan, the Prodigy, Sigur Ros, Sonic Youth, Turbonegro, Ufomammut and many more...

From September 30 till October 26
La Zone, Quai de l'Ourthe 42, Luik www.lazone.be
+ 32(0)4/341.07.27 info@lazone.be

It's possible to visit the exhibition on every event in La Zone, on week days from 10 am to 4pm, during restaurant every Thursday evening, after appointment via e-mail or phone.

Friday October 27: Malleus posters and merchandise sale in La Zone between 21:00 and 23:00.