COLOUR HAZE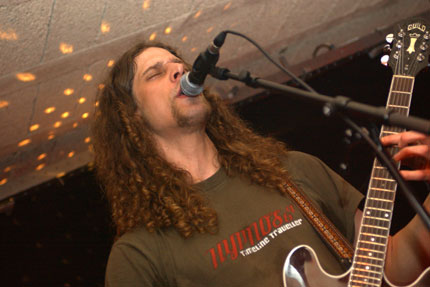 Colour Haze – maybe the most famous German heavy psychedelic rock band are considered to be at the forefront of today's stoner/psychedelic rock scene. Founded in Munich in 1994 the current line-up of Manfred Merwald (Drums), Philipp Rasthofer (Bass) and Stefan Koglek (Guitar and Vocals) have been together since 1999. With Stefan Koglek`s characteristic guitar travelling between warm, floating melodies and distorted riffs, Manfred Merwald`s rich articulate drumming and Philipp Rasthofer`s hypnotic yet melodic bass lines the group deliver a rare balance between the ethereal and the earthy, between the raw and the sublime. Colour Haze have created a sound that is undeniably their own and recognizable from the first note. With 8 albums and more than 150 live-shows since 1999 throughout Europe and the USA, Colour Haze achieved a strong fanbase that often deadhead-like follows them from show to show and establishing them as one of the great bands in Heavy Psychedelic Rock.
---
MONKEY 3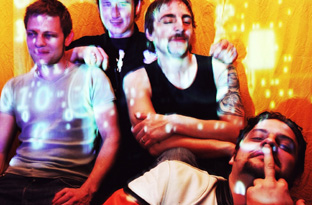 Monkey3 started during the year 2001 as a musicians' community dedicated to jam-sessions. The overall intonations of this improvisations, due to everybody's influences, was in a stoner-rock vibe. Attracted by this experience, the band was finally formed as a quartet, Picasso - Bass, Walter - Drums, Boris - Guitar and Mister M. - Sampler & Keys, and decided to create its own musical world. "Monkey3", the first album of the band, was released in march 2003. Monkey3 started to built a good "live" reputation thanks to their particular sonic universe embellished by visual projections on the bass drum and the quality of their "wall of sound".
The second Monkey3's album is finished and will be released on Buzzville Records. Monkey3 will also appear on a split E.P with Hypnos 69 on RRR. With the new tunes and with the acquired experience, Monkey3 will set up a more bewitched and unique show in order to follow what has been described as the "ultimate psycostoner experience ".