CABRON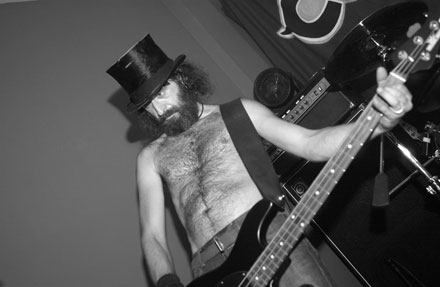 Hailing from the infamous hardcore band Heibel, Cabrón combines a tight driven sound from the 3 Reynders brothers with the powerfull melodic vocals from ex-El Fuse frontman Alejandro Garrido.
"The Belgian Cabrón take stoner and indie due the rollicking groove and the earpiercing vocals, and make it energetic, catchy, and always pleasurable. (Concrete Web)
---
BRANT BJORK AND THE BROS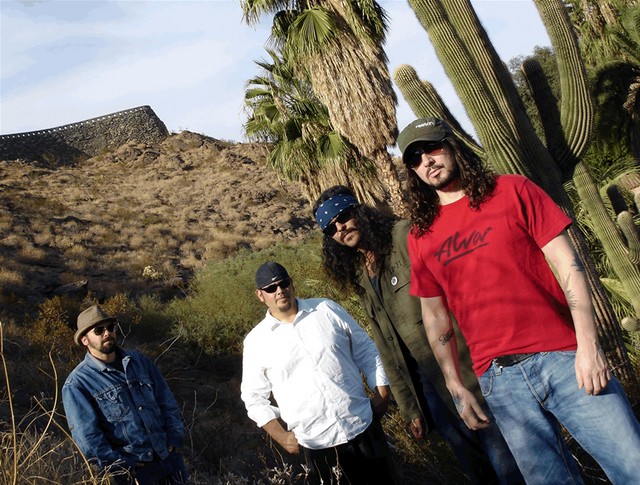 Brant Bjork richtte Kyuss op toen hij 16 was en speelde oa bij Fu Manchu, Mondo Generator, Dessert Sessions en CH'E. In mei is hij in Europa met z'n huidige band The Bros in een nieuwe line up met niemand minder dan Alfredo Hernandez (Kyuss, Queens of the Stone Age, Mondo Generator) op drums! Binnenkort brengen Brant Bjork and The Bros een nieuwe plaat uit met catchy en stevig rockende songs. Brants' seventiesrock en funk grooves met Fredo's heavy drum beats, dat wordt buitengewoon!
" I knew I was gonna be in for something special, but boy, I wouldn't have dared to think I was gonna get something THIS GOOD. … Bjork's live sound is much more massive on stage than on record … Backed by a terrific band, occasionally helped out by his soul brother Nick Oliveri, and propelled by an audience that must've had goose bumps despite the heat, Brant Bjork was the ultimate example of the powers of rock 'n' roll. 'FANTASTIC' is the only word that matters. " (Guy Peters)
"Extatisch genot in overvloed bij laidback stoner Brant Bjork en The Bros. Ex drummer Kyuss toont meesterschap in stoner-genre. Al heel wat jaartjes draait Brant Bjork mee. Hij is bekend geworden als drummer bij stoner pioniers Kyuss, maar inmiddels is hij solo net zo groot in het stonerwereldje. Niet als drummer, maar als zanger en gitarist in zijn eigen band: Brant Bjork & the Bro's. Levensvreugde verpakt in laidback rock 'n roll muziek!" (VPRO 3voor12, Maikel de Vocht)