BRANT BJORK AND THE BROS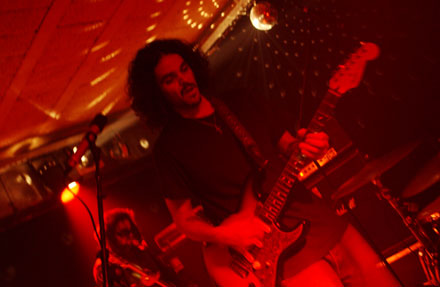 Brant Bjork begun the ultimate stoner cult band Kyuss at 16, afterwards he joined Fu Manchu, Mondo Generator, Fatso Jetson, Dessert Sessions and CH'E. His current band, Brant Bjork and The Bros, toured succesfully in Europe and around the world and made one of this year's finest albums, Somera Sol. This autumn, the Bros return to Belgium to headline the Buzzfest 2007.
---
MONKEY 3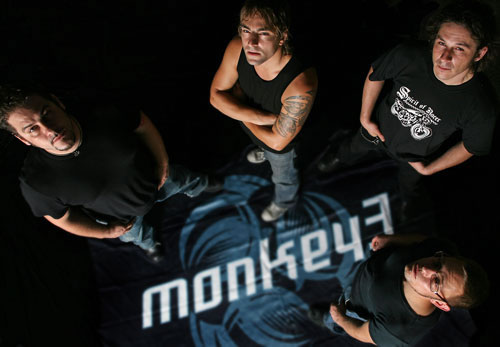 Monkey3 started during the year 2001 as a musicians' community dedicated to jam-sessions. They built up a good "live" reputation thanks to their particular sonic universe embellished by visual projections on the bass drum and the quality of their "wall of sound". With the new album and with the acquired experience, Monkey3 will set up a more bewitched and unique show in order to follow what has been described as the "ultimate psycostoner experience ".
---
HYPNOS 69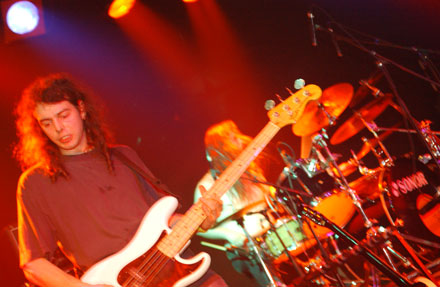 "Swaying between improvisation and jazz freedom whilst being spiced up with psychedelica, Hypnos 69 very much is a band for the 21st century, a breath of fresh air delivering a fair amount of energy with this album whether it's physical energy or food for the brain. … Looking like a bunch of youngsters from the seventies this band sounds like they have been neatly deep- frozen more than three decades ago and have now been defrosted in order to lead the way for young musiclovers to find good honest music." (John Bollenberg)
---
CORTEZ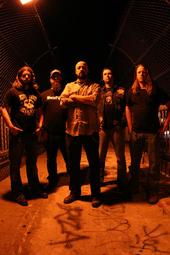 This is thick, gristly rock music that sticks to your guts and leaves you clamoring for the next mind-frying riff, the next chest-thumping chorus, the next bout of shameless, heads-down superchug. No wonder the estimable Arzgarth at Stonerrock.com wrote, "Cortez is rapidly becoming a killer band in Boston . If there's such a thing as classic stoner rock, these guys are doing it."
---
CABRON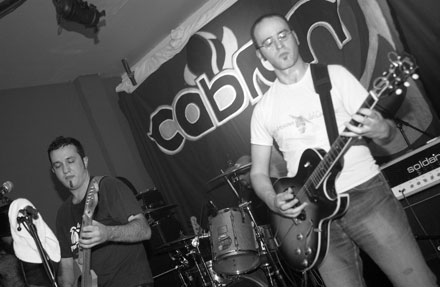 Hailing from the infamous hardcore band Heibel, Cabrón combines a tight driven sound from the 3 Reynders brothers with the powerfull melodic vocals from ex-El Fuse frontman Alejandro Garrido.
---
SOLENOID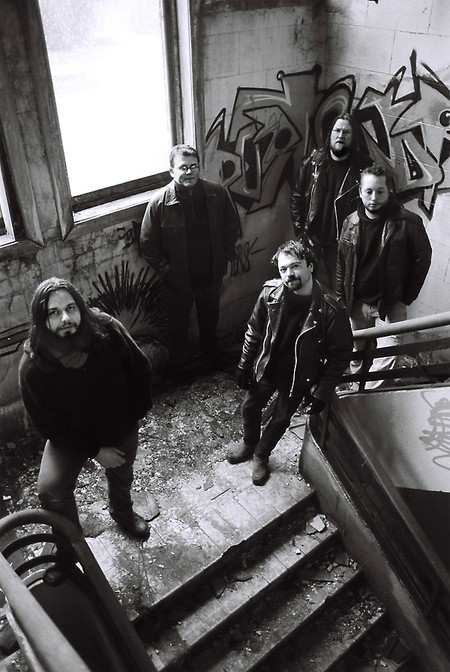 Genk's loudest and most rocking band up until now. They took the finest elements of bands they like -such as Motörhead, Supersuckers, Monster Magnet and Iron Maiden- and moulded them into their own sound. Their songs consist of alternations between kickass metal riffs and fast & furious punk blasts.
---