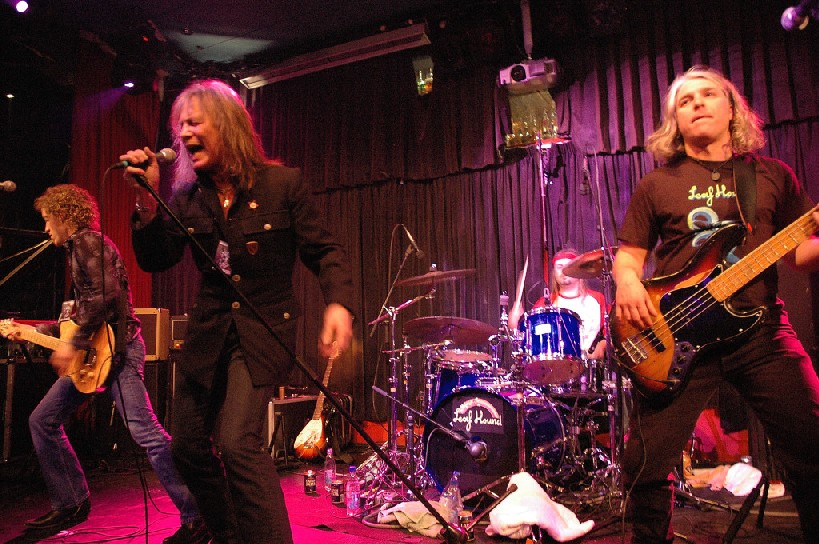 Along with the likes of Captain Beyond and Blue Cheer, the UK's Leaf Hound are one of the obscure '70s hard rock acts always cited in the annals of stoner rock history. Leaf Hound is driving hard rock in the Led Zeppelin mould, the vocals are raw and strong and their music is full of driving, incisive guitars.
Leaf Hound formed in 1969 under their original name, Black Cat Bones. Early incarnations of the Black Cat Bones featured guitarist Paul Kossoff and drummer Simon Kirke who both left to form Free. Soon after Black Cat Bones changed their name to Leaf Hound.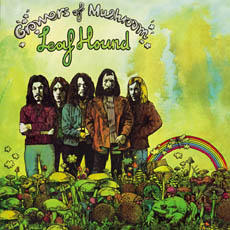 Their proto-stoner masterpiece 'Growers of Mushroom' was recorded at Spot Studios in Mayfair, London in late 1970. The band toured Europe as a four piece and The Growers of Mushroom album was released shortly after. But by this time French had already departed to join Atomic Rooster. French would also later join American hard rock band Cactus. Growers of Mushroom became a collectors item in the years to come and was voted the number one most collectable rock album in Q magazine.
In 2004 Peter French put together a new incarnation of the band. In 2006 they released a limited 7" on Rise Above Records and performed live at the Roadburn Festival. Shortly after Leaf Hound released a new album 'Unleashed' on Rare Recording.
Leaf Hound' songs have been covered by Unida, Orange Goblin and Lowrider amongst others.
Leaf Hound on My Space
Leaf Hound Website
---
SIENA ROOT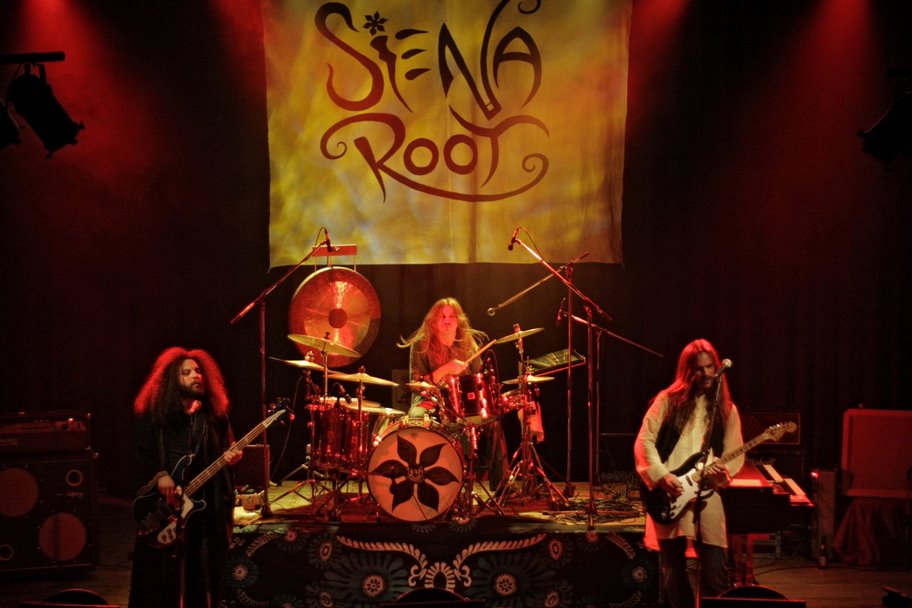 Siena Root is a group from Stockholm that's been around since the late '90s. The classic but original sound is founded on heavy organ, strat leads, bass riffing and big drums with bluesy soulful vocals on top. Through touring the music has developed in such a way, that jamming and improvising has become an essential element, always keeping you on the edge of your seat. A Siena Root concert is dramatic and exciting, visually, as well as emotionally. It's a dynamic rootrock experience.
Siena Root on My Space
Siena Root Website
---
HIGHWAY CHILD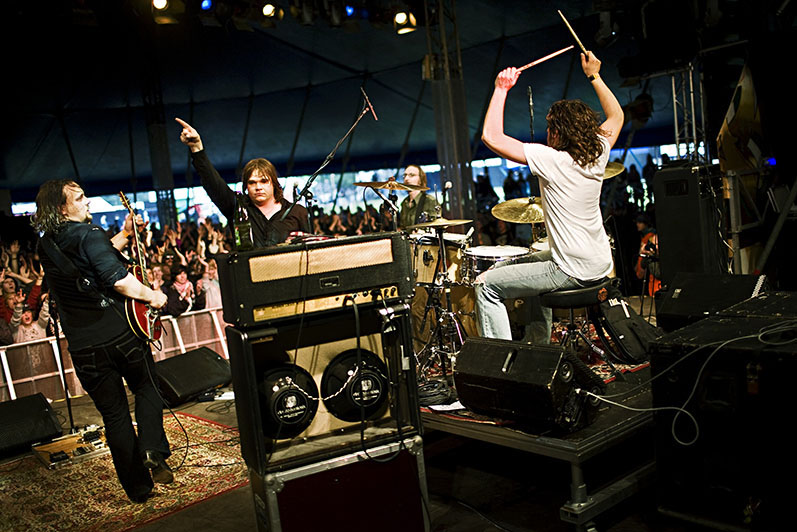 Highway Child got together back in '05 and already they have build up a huge collection of original compositions. Using a formula combining classic rock and rhythm & blues they simply can't go wrong… From the beginning the band's philosophy has been a raw, swinging and rattling rhythm group with a strong vocal in front, all appearing vigorous and real. Live, Highway Child is a massive discharge of energy focused on the unpredictable and spontaneous; still they maintain the full attention of the audience!
Highway Child on My Space
Highway Child Website
---
Previous Page